News & Stories
Blake & Walnut now accepting applications!
in: Announcements on: 03/06/2023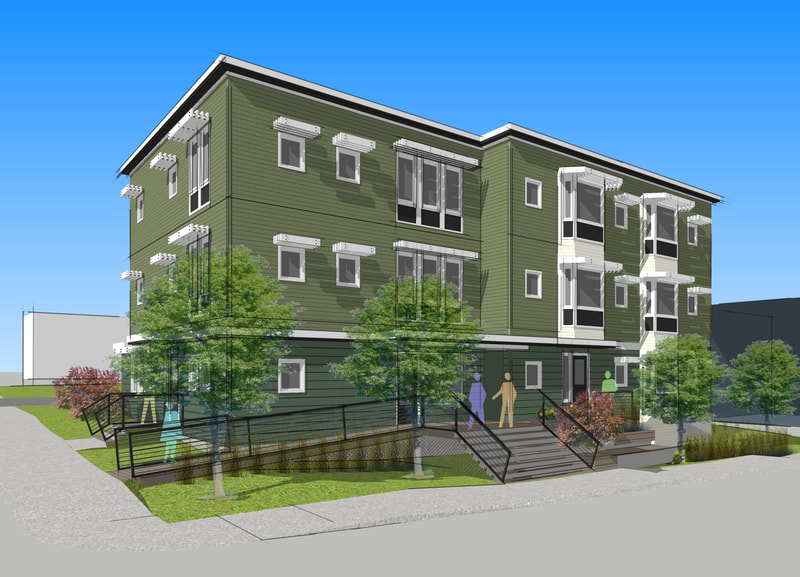 Blake & Walnut offers comfortable, sustainable, and affordable living in Lewiston. These two buildings are owned by Raise-Op, a community-based organization committed to providing affordable housing to low-income families in the area.
Being the first passive house certified buildings in Lewiston, our residents enjoy a healthy and energy-efficient living environment while keeping our carbon footprint low. Low-income residents of the Tree Street Neighborhood were involved in the design process, making these buildings a true reflection of the community's needs and desires.
Blake & Walnut is dedicated to providing top-notch amenities that make life easier and more enjoyable for its residents. The one, two, and four-bedroom apartments have parking, heat/hot water, air cooling and ventilation, backyard space, dishwasher, washer-dryer-in-unit, and accessible units on the first floor. Property management services are provided by Lewiston Housing, and resident services are provided by Raise-Op staff, ensuring that the needs of the residents are well taken care of.
As a housing cooperative that utilizes the Low Income Housing Tax Credit program as a financing mechanism, Blake & Walnut offers affordable prices ranging from $896-$1386 per month, with income restrictions applying at 60% AMI.
Don't miss out on the opportunity to be a part of the Blake & Walnut community! Apply today and start experiencing the best of Lewiston living.
Maximum Income restrictions apply at 60% AMI:
1 person household: $33,480
2 person household: $38,220
3 person household: $43,020
4 person household: $47,760
5 person household: $51,600
6 person household: $55,440
7 person household: $59,280
8 person household: $63,060
Go to top