News & Stories
Cooking for Community Expands Hunger Relief to Lewiston
in: Press Release on: 08/11/2020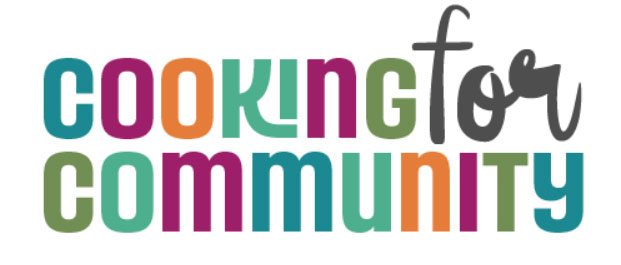 by: Kris Knight (617) 955-7535
Portland, Maine: Cooking for Community, a grassroots organization that raises money to fund restaurants that need work to prepare healthy meals for people who need food, announced today it has broadened its reach beyond greater Portland into Lewiston.
"Recognizing the deep need in Lewiston, we identified Lewiston Housing as an ideal partner and meal recipient in our expansion," noted Ellie Linen Low, founding member of Cooking for Community "We've already achieved extraordinary success in the four short months we've been in operation. Our programming is a remarkable tool for creating a healthy, full circle economy. Hungry members of the community receive wholesome, comforting meals; social service agencies get critical help meeting the needs of those they serve; restaurants bring back employees and buy from local farms."
Boba Restaurant in Lewiston, which serves authentic Asian street fare, is the first restaurant to sign on with the Cooking for Community Lewiston pilot program. On Friday, August 7, chef owners Zach Pratt and Keshia Thanephonesy turned out meals for residents of Lewiston Housing, the largest low-income housing in the Lewiston/Auburn region. "Our decision to partner with Cooking for Community was based on how locals who don't have access to local and sustainable food are being affected by food insecurity," Pratt said. "We look forward to teaming up with Chirp Farms of Lisbon and Caren Family Farm in Auburn by purchasing locally grown produce to prepare our weekly meals. Our goal is to grow Cooking for Community from our initial 130 meals a week to preparing 500 meals weekly by teaming up with other local restaurants and local farmers."
Lewiston Housing serves low-income elderly, disabled and immigrant families, who are disproportionately impacted by COVID-19. Lewiston Housing Deputy Executive Director Travis Heynen said these meals are important to residents' physical and mental wellbeing. "We have 500 units housing folks who have experienced tremendous difficulty during this pandemic," Heynen noted. "We knew early on in the pandemic that food insecurity would be an issue for our residents. For some, going to the grocery store is just not an option right now. Each meal represents one fewer chance for exposure for seniors and people with disabilities. We are extremely grateful."
Since March, Cooking for Community, through its 12 partner restaurants, 11 social service agency partners, local farms, and dozens of volunteers, has prepared and delivered 37,585 of meals around the greater Portland area. Those restaurants include: Little Giant, Chaval, Istanbul, Gather, Union, Mama Mo's, Nura, Maggie Mae's, Leeward, Mr. Tuna, LB Kitchen, and Dutch's. Many say the Cooking for Community income is critical in keeping them open for business. The majority of them purchase ingredients from the following local farms: Broad Arrow Farm, Dandelion Springs Farm and Cold Spring Ranch.
The Needs are High…and Growing
Prior to COVID-19, Maine was already one of the most food insecure states in the nation. Cooking for Community anticipates that as unemployment increases and unemployment benefits are reduced, millions of families will be seriously impacted. Maine is no exception. They are currently exploring ways to increase and sustain funding so they are able to continue their vital work.
Go to top